2019 Innovative
Fiction Prize Judges:
Shelley Jackson &
Aimee Parkison
FC2 will accept book-length submissions to the Catherine Doctorow Innovative Fiction Prize and the Ronald Sukenick Innovative Fiction Contest between August 15 and November 1, 2018. This year, Shelley Jackson will judge the Doctorow Prize and Aimee Parkison will judge the Sukenick Contest. Winners receive publication and cash awards. Consult our guidelines for submission instructions and eligibility.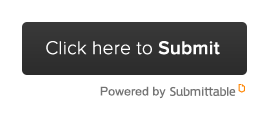 Announcing the Winners of the 2018 Innovative Fiction Prizes:
Catherine Doctorow Innovative Fiction Prize:
Once Into the Night by Aurelie Sheehan
selected by Laird Hunt

Aurelie Sheehan is the author of two novels and three short story collections. Her work has appeared in Conjunctions, Mississippi Review, New England Review, Ploughshares, The Southern Review, and other journals. She teaches fiction at the University of Arizona.

The FC2 Catherine Doctorow Innovative Fiction Prize is funded by grant support from the Jarvis and Constance Doctorow Family Foundation.
Ronald Sukenick Innovative Fiction Contest:
Famous Children and Famished Adults by Evelyn Hampton
selected by Noy Holland

Evelyn Hampton is the author of Discomfort (Ellipsis Press) and The Aleatory Abyss (Publishing Genius). She has lived in Minnesota, Washington, Rhode Island, California, Oregon, Spain, Portugal, and most recently, Mexico. More about Evelyn's work is at www.lispservice.com.

The submission period for the 2019 contests will open on August 15, 2018. Subscribe to our newsletter for updates and consult our guidelines for additional submission information.
George Choundas,
Author Spotlight
George Choundas's collection, The Making Sense of Things, is now available! Choundas is a former FBI agent, winner of the Ronald Sukenick Innovative Fiction Prize and the New Millennium Fiction Prize, and two-time Pushcart Prize nominee with work in over fifty publications, including The Best Small Fictions 2015, Alaska Quarterly Review, Boulevard, Harvard Review, The Southern Review, and Subtropics. His fiction has been shortlisted for the Robert C. Jones Prize for Short Prose, the St. Lawrence Book Award for Fiction, and the Katherine Anne Porter Prize in Short Fiction. 


Read a story from The Making Sense of Things, "How Hector Vanquished the Greeks", at Harvard Review Online.

"The Wonder of Light Rail" in Punchnel's.

"The Old Hok Wisdom" in the Kenyon Review.

And two essays: "Dead Now" in Boulevard, and "My Muse Is Gaffay" in Passages North"Writers on Writing."
Jennifer Natalya Fink,
Author Spotlight
Jennifer Natalya Fink's Doctorow winning novel, Bhopal Dance, is one of our new Spring 2018 titles! Pick up your copy of Bhopal Dance here! Fink is the author of four critically acclaimed novels, including the Dana Award-winning The Mikvah Queen. She is an associate professor at Georgetown University and founder of The Gorilla Press, a nonprofit promoting youth literacy through bookmaking.


Fink discusses the hybrid forms and political critiques voiced through Bhopal Dance in BOMB Magazine--"What Hovers Beyond Language": Jennifer Natalya Fink Interviewed by Mattilda Bernstein Sycamore.

Read an interview about Bhopal Dance here.

Fink discusses culture creators and culture consumers with Chalk and Table.

Read "Autismutha" at MUTHA Magazine.

Read "The Remote Everyday" at CSPA Quarterly.
Michael Mejia,
Author Spotlight
Michael Mejia's novel, TOKYO, is out in the world! Grab your copy of TOKYO here. Mejia is also the author of Forgetfulness (FC2). His writing has been published in many journals and anthologies. A recipient of fellowships from the NEA and the Ludwig Vogelstein Foundation, he is editor in chief of Western Humanities Review, co-founding editor of Ninebark Press, and a professor of creative writing at the University of Utah. Find him on the web at https://michaelmejiawriter.com/.

Read an excerpt from TOKYO here and a review, "The Wider Self of Michael Mejia's TOKYO", in Utah's Art Magazine.


"Salaryman" in Rattle.

"Three Tales from the Japanese" at The Collagist.

"The Way In" at The VOLTA.

"A Camera's Not Expression, It's Part of the Spectacle: 5 YouTube videos" at DIAGRAM.

"The Abjection" in AGNI Online.
Recent Titles